id-6567eee5b6b25
Katrin Flaumenhaft
Katrin Flaumenhaft is the author of the Scandinavian Method®, which involves learning any language at no extra charge, in your own home and without a teacher.
The Scandinavian Method® is an officially registered and patented method of learning foreign languages. The name and logo are protected trademarks, and the method can only be taught by qualified and authorised trainers. Only then is it used correctly, ensuring maximum effectiveness.
Katrin Flaumenhaft is a specialist with many years of experience in the field of language teaching, as well as a qualified clinical psychologist. She completed her studies in Sydney, Australia. She has previously trained and lived in many countries including England, Australia and Sweden.
The creation of the Scandinavian Method® is the culmination of her extensive experience as a clinical psychologist and language learning specialist. The Scandinavian Method® makes it possible to quickly learn a foreign language in your own home, at no extra cost and without a teacher, so that users of the Method feel completely independent!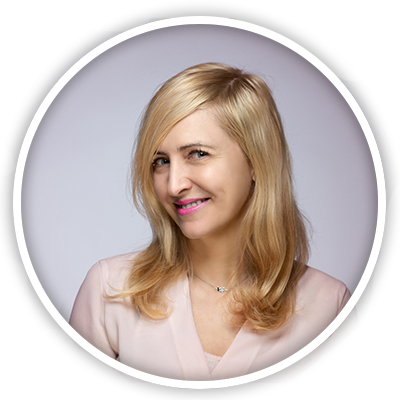 id-6567eee5b8979
WHAT IS THE SCANDINAVIAN METHOD®?
The Scandinavian Method® is an excellent tool for learning any foreign language. It teaches the language using your favorite TV series, movie or show.
If you have been learning English for many years and are still unable to use it effectively, this is the way for you. The method brings extraordinary results, especially when all other learning systems have failed. You don't have to use any boring textbooks - you learn by watching your favourite series, movies and TV shows! If years pass and nothing works, try the Scandinavian Method®!
The Scandinavian Method® teaches speaking, writing, listening and reading in any language. It mimics the way Scandinavians learn English. They do this effortlessly by simply watching television without dubbing or voiceover, in the original language.
The Scandinavian Method® is a special analysis of film footage that helps you remember new words, but also teaches you how to use them. You do all the language exercises at home, without having to move around a crowded city or pay high rates to teachers.
Our Center trains experienced trainers of the Scandinavian Method®, who specialize in teaching English. Once mastered, it can be used to teach any foreign language.
The Scandinavian Method® teaches you how to watch and analyse series and films so that every new word stays in your head and at the same time, you know how to use it!
Many of my students complain that despite watching TV shows in the original versions, their language skills are not improving. Of course they don't! Scandinavians speak excellent English thanks to watching TV programmes in the original for many years. Today no one wants to learn a new language for years and no one has the time.
Many students say: "I know so many words and I still can't speak the language". Of course - you know the words, but you don't know how to use them - this is a typical problem. Knowing a lot of words does not directly translate into fluency in the language!
By learning a new word using the Scandinavian Method®, you will learn not only what it means, but how and when to use it, what the constructions are for it, how to pronounce it and how to write it. The new word will go directly into your active vocabulary. You will even learn how it sounds in different accents. This way, you will understand the word even when it is spoken by people from different parts of the world.
That word will eventually become yours. And if the words become yours, then the whole language becomes yours as well.
At the same time, you will get better and better at understanding what people are saying. Your passive dictionary (where the words we understand but don't use are found) will also grow with the Scandinavian Method®
id-6567eee5b9899
Katrin: my story
the idea behind the Scandinavian Method®
Actively travelling, living and studying in many different countries, I had to speak English with many different people. This very often resulted in communication difficulties. During my stays abroad I noticed that Scandinavians speak English best. However, I knew from my own experience that the language teaching methods in Swedish schools were no different from those in the other countries where I studied.
If not school, then what?
If it's not due to school, then why is the level of English proficiency among Scandinavians so different from other nations? Is it just about just watching TV without dubbing? I really wanted to know!
In the meantime I started working as a language teacher. I noticed that pupils didn't achieve good results when their training only included regular language classes with a teacher at school. This was not surprising.
A more interesting observation was that many students who additionally watched TV programmes in the original language version (English) still underperformed despite this! This was already very surprising.
I realized that just watching TV in the original version would not produce the desired results. Scandinavians spend decades in front of the TV before they achieve linguistic fluency because they start watching English TV as children. My students weren't decades old, craving quick learning results. Things had to be done differently here! So I started looking for another language method that would use movies and TV series for learning. Unfortunately, I didn't find anything that actually worked.
My students tend to be adults and very busy people. Many smaller towns lack good teachers and native speakers. The cost of teaching is also a major barrier for many people. So I had to create a way of learning a language at home, for free and without a teacher, using films and TV series, which actually works! And that's how the Scandinavian Method® came to be.
Why did I create
THE SCANDINAVIAN METHOD®
The Scandinavian Method® teaches speaking, writing, listening and reading in a foreign language and produces amazing results. Students using the Scandinavian Method® analyze the series they are watching in a way that allows them to learn, remember and actively use new words and expressions.
After years I can safely say that I am delighted to observe the progress of my students compared to that achieved with traditional methods. After just a few lessons we reach a level we used to need months to reach. Of course our own work is necessary, but the effects are disproportionate to the effort. It is like changing from a scooter to a space rocket!
The Scandinavian Method® is ideal for people who want to learn English quickly after years of trial and error. After completing the training course and doing the homework correctly, you can effectively learn the language at home in the future, at no extra cost and without a teacher!
id-6567eee5bbeb2
THE SCANDINAVIAN METHOD® TEACHES HOW TO LEARN ANY LANGUAGE FOR FREE,
WITHOUT A TEACHER, JUST BY USING THE INTERNET
AND YOUR FAVOURITE SHOWS, MOVIES OR TV SERIES.
id-6567eee5bc61f
EMAIL
info @ scandinavianmethod.com